Looking for the best pubs with camping in the UK? Look no further! This guide has everything you need to know, from the best places to stay to the best things to do.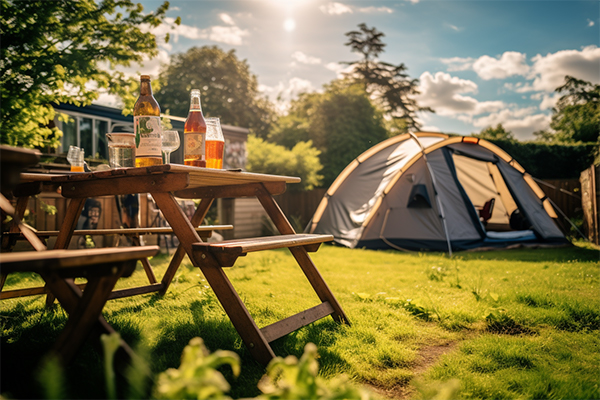 Pubs and camping are two of the most popular British pastimes, and for good reason. There's nothing like enjoying a pint of your favorite ale or cider while sitting in a beautiful beer garden, or snuggling up in front of a roaring fire in a cozy pub after a long day of exploring.
And what's even better than combining the two? That's right, pubs with camping! This is the perfect way to enjoy a weekend getaway or a longer vacation, without having to worry about cooking or finding a place to stay.
In this guide, we'll take a look at some of the best pubs with camping in the UK, from family-friendly campsites with plenty of activities for kids to secluded glamping sites for couples. We'll also give you some tips on how to choose the right pub campsite for you and what to expect when you arrive.
Things to Consider When Choosing a Pub Campsite:
When choosing a pub campsite, there are a few things you'll want to keep in mind:
Location: Where do you want to camp? Do you want to be close to the beach, the mountains, or a particular town or village?
Facilities: What kind of facilities are important to you? Some pub campsites have basic facilities, such as toilets and showers, while others have more extensive facilities, such as swimming pools, playgrounds, and restaurants.
Atmosphere: What kind of atmosphere are you looking for? Some pub campsites are lively and family-friendly, while others are more relaxed and romantic.
Price: Pub campsites can vary in price depending on the location, facilities, and time of year. Be sure to compare prices before you book.
Some of the Best Pubs with Camping in the UK:
Can be found on Campercation
Tips for Camping at a Pub:
Here are a few tips for camping at a pub:
Be respectful of other campers and the pub staff. Keep noise levels down at night, and clean up after yourself.
Use the facilities provided. Don't wash your dishes in the pub sink or shower in the pub toilets.
Support the pub. Eat and drink at the pub on site, and buy any supplies you need from the bar.
Be aware of your surroundings. Some pub campsites are located in remote areas, so be sure to take precautions to stay safe.
Conclusion:
Pubs with camping are a great way to enjoy a weekend getaway or a longer vacation. With so many great campsites to choose from, you're sure to find the perfect place to relax and unwind.