These top 10 motorhome gadgets are not gimmicks, these are practical pieces of equipment that will help you be more comfortable, have more fun and keep your belongings safe when travelling in your motorhome or campervan.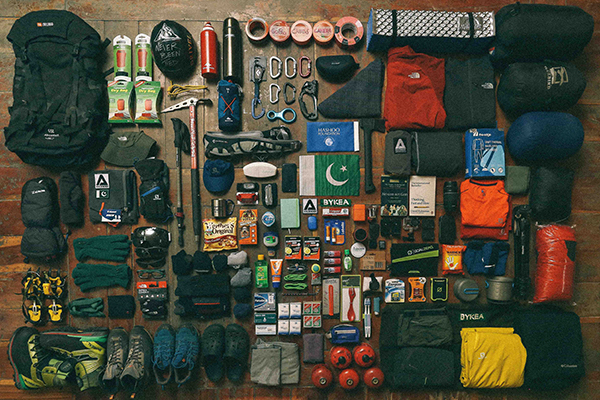 A must have device that will transform your motorhome into a home cinema. You can either project a movie onto the wall of your motorhome inside, or you can take it outdoors at night and use the side of your van, transforming it into an outdoor cinema. This is a great addition if you have children as you can put their favourite movie on before bed and enjoy some quiet time.
Cooking and living inside a small motorhome or campervan can generate some funky odours. Its important to keep your living space feeling and smelling fresh. A 12-volt diffuser is the perfect way to do this. They utilise essential oils to release an aromatic fragrance into your van. Some even claim to help prevent the spread of gems and bacteria. There are a few different types, like portable or plug in but for people living in a motorhome or campervan the 12-volt option is the best as you wont need to constantly recharge it.
If you enjoy off-grid adventures in your motorhome then you have probably had to forsake a shower at one stage or another. With a portable shower you never have to leave this luxury behind. There are two main types, solar and gas. There are electric showers, but these have a large power consumption making them poorly suited to off-grid travel.
Solar showers obviously require lots of sunlight in order to become hot, but if you are travelling in a suitable climate then this is an easy and affordable option. A propane based portable shower is more expensive, but you have the added benefit of not relying on the weather to get hot water. Propane showers are more expensive and can cost up to £400.
Anyone who has travelled in their motorhome in cold weather will know that battling condensation and moisture can be very challenging. A portable dehumidifier is an effective solution to reduce moisture build up in your motorhome. There are silica gel and electric dehumidifiers, however the silica gel dehumidifiers often have a short life. An electric dehumidifier can be used repeatedly, so it's worth the investment.
A dedicated leisure system can be expensive to install, especially if you only need to charge a few devices. A portable battery can do just that in a compact ready to use format. These batteries come in a range of different sizes, with some of the larger ones boasting the ability to charge a laptop 60 times. They come with USB and mains socket outlets so all you must do is charge them and go. They range in price from £100 to well over £1000.
If you don't have the space to mount a solar panel on your roof, a foldable panel could be a great alternative for you. These can provide additional charging capabilities by boosting your electricity production. If you find yourself doing less driving and spending more time in one place, then a foldable solar panel could work well for you. One of the big advantages to these is that they can be moved throughout the day to make sure they are in the perfect position. A roof mounted panel will only be working at maximum efficiency for a few short hours when the sun is overhead, whereas a portable panel can be repositioned to maximise efficiency.
A regular cotton towel can take hours to dry after your shower, and while it does it will release lots of moisture into the air. This can cause serious problems with mould that will ruin your motorhome experience. Microfiber towels are highly absorbent and very quick drying. This will help prevent excess moisture from building up in your van. They are also very compact so perfect for saving space in your motorhome.
A GPD tracker can be fitted to your vehicle as a security measure. It can help give you peace of mind if you must leave your motorhome for any length of time. They broadcast a live GPS signal to an app on your phone that you can monitor yourself. This can be particularly useful if you are travelling through more urban areas where you may be worried about theft or crime. The cost of a tracker is between £50-£150, there is also usually a subscription-based fee that must be paid to the provider of the service.
A pressure cooker is a very easy way to make healthy filling meals. While an electric pressure cooker may not be a good choice due to their power demand a hob-based pressure cooker can be a very useful cooking appliance. They are particularly good if you are planning a quiet day around camp when you have time to make a slow cook recipe. Its never advised to leave a pressure cooker unsupervised, you should always be at your van if you are cooking with a pressure cooker.
A vehicle safe is the most effective way a securing your valuables while on the road. You will likely bring money, passports a camera and maybe a drone with you in your motorhome. It's a very good idea to have a way of securing these valuables.
A small safe with a metal tether can be mounted to the floor of your van allowing you to lock your valuables away.
This DIY van security option will require limited tools to install. There are also a variety of safes available at different price points and sizes, so you can find something that meets your specific needs. While it is a more DIY option it will provide the most peace of mind knowing that your valuables are secure. There are some companies that can install vehicle safes for you, this will be a more expensive option for those who want a professionally installed safe.
These are our top 10 motorhome and campervan gadgets that we think can help improve your experience while on the road.