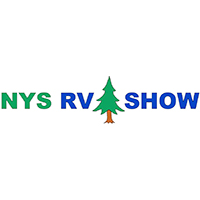 Dates
29/03/2024 - 03/03/2024
Venue
581 State Fair Boulevard, Syracuse, New York, NY 13209, US
Organiser
RVDA
Details
Every spring and fall, the RV Dealers of Association of Syracuse makes it easy to gather around the campfire.
At each show, you'll see hundreds of RVs and campers - New models, close-outs and pre-owned. There's an RV or camper that's just right for you. Plus destination and campground information, and parts and accessories for RVs and campers.
It's the #1 Inventory Clearance. Great deals on popup campers, fifth wheels, travel trailers, motorhomes and more.
On-the-spot financing. You win big when dealers compete for your business. The NYS RV Show is perfect for first time buyers and campers ready to trade up.
Show Hours: Fri.-Sat. 9am to 7pm, Sunday 9am to 5pm.