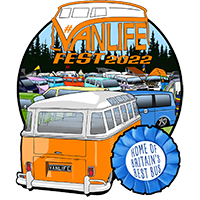 Dates
02/06/2023 - 04/06/2023
Venue
Malton, North Yorkshire, YO17 8NG, United Kingdom
Organiser
VanLifeFest
Details
#VanLifeFest is a 3-day family focused Camper based event, held over the weekend of 10th-12th June 2022 at Scampston Hall, near Malton, North Yorkshire.
2022 will be #VanLifeFest's inaugural year and we will be entering the market with a bang! We plan to showcase some of the best campers in the UK and bring you a unique weekend festival experience. Full weekend camping tickets are £45, under 5's go FREE!
#VanLife Fest is proud to announce that we are teaming up with Black Sheep Brewery.
For full details visit: https://www.vanlifefest.co.uk