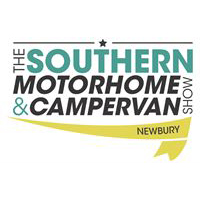 Dates
18/09/2021 - 19/09/2021
Venue
Newbury Showground, Chieveley, Berkshire, RG18 9QZ, UK
Organiser
Out and About Live
Details
BOOK NOW FOR THE 'LATE SUMMER' EDITION OF THE EVENT!!! Whether you book for the "Adventure Overland Show" (mainly 4WD vehicles) or "International Campervan Show" (mainly 2WD vehicles), visitors will have access to both shows all weekend.
ONLINE BOOKING ONLY - due to government covid restrictions, pay-on-the-day is not possible at this event, therefore book via TicketSource ticket agency.
SATURDAY ADMISSION TICKETS - AVAILABLE
SUNDAY ADMISSION TICKETS - AVAILABLE
CAMPING - AVAILABLE
The 'Late Summer' edition is scheduled for 18-19 September 2021. Should any of our events be cancelled due to the pandemic, all visitors who book online in advance ( via https://adventure-overland-show.com/tickets ) will automatically have their bookings refunded.
PLUS ...
Traders will have their booking rolled over to the next edition of the event.
Both editions of the ADVENTURE OVERLAND SHOW featuring mainly 4WD vehicles, will take place at the prestigious Stratford Racecourse, Stratford-upon-Avon, Warwickshire.
Held the very same weekend at the same racecourse venue (directly alongside the ADVENTURE OVERLAND SHOW) will be its sister event ... the International Campervan Show featuring mainly 2WD vehicles. This effectively means that visitors pay just one price for admission and/or camping, yet are able to see twice as much as Trade Stands, Seminars, etc. with the attractions far more diverse than ever before. With unlimited access to both shows, that's basically "2 shows for the price of 1".
Bringing together those of us who love exploring the great outdoors, the joint event includes two full days of free-to-attend seminars (presented by both professional and amateur speakers), spanning a host of subjects covering 4x4s, 2WD campervans, adventure bikes and expedition trucks, traders galore including campervan and truck conversion specialists, clubs & their fire-pits, "Bushcraft For Kids", incredible display vehicles, the "Travel Author's Zone" complete with book signings, the "Adventure Bike Zone" and various interactive workshops ... basically it's the biggest and best event of its type in the land!
In conjunction with the world renowned adventure travel magazine Overland Journal as a Media Partner, the joint ADVENTURE OVERLAND SHOW + International Campervan Show is anything but yet another boring ol' show with vehicles simply lined up in a row. Instead it's a major festival of all things related to campers and "homes on the move".
So whether you're seeking a factory-built motor caravan, a company specialising in build to order van-to-campervan conversions or simply ideas for your next self-build project, then Stratford-upon-Avon Racecourse is the place to go!
The same goes for accessories and add-on's for professional and self-built vehicles, components to convert your van, coach, horsebox or lorry into an expedition truck to take on the world - the joint ADVENTURE OVERLAND SHOW + INTERNATIONAL CAMPERVAN SHOW is there to fulfill all your needs.
Regarding vehicle types, all are welcome from 2WD Bedford Rascals to the largest horseboxes, coaches and buses, all types and model of van, 4WDs like Land Rovers, Toyotas and Sprinters, right through to ex-military Reynolds Broughtons and M.A.N. 8x8 trucks!
The bottom line is ... whether your ideal camper is new or old, has all the chrome bells 'n' whistles or simply an understated 'stealth model', if it has four or more wheels and space to sleep, then it's a campervan – something that'll fit right in to the show!
Again, the joint ADVENTURE OVERLAND SHOW + INTERNATIONAL CAMPERVAN SHOW is not an out 'n' out Land Rover/4x4/motorhome/caravan show (although motorhome owners are obviously more than welcome to attend as nobody actually knows the true definition of a campervan, motorhome, motor caravan or auto-sleeper!) but a dedicated event aimed fair and square at vans, buses or truck-type campers in all their many forms.